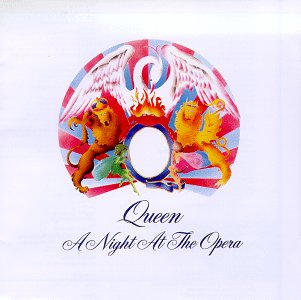 Queen A Night at the Opera
A great example of a group brimming with confidence who throws caution to the wind. This recording of course includes Bohemian Rhapsody, but that's the least of it. Each song is a total surprise from the one before it. The guitarist learned to play the harp (!) for a couple of the songs. It was the culmination of the "Guitar Orchestration" effect by Brian May, where he would record multiple overdubs of the guitar, creating an orchestra effect. Rock albums don't get any better. Who else creates an operatic chorus, then makes it a hit?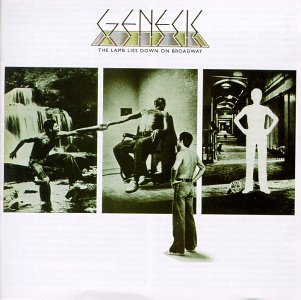 Genesis The Lamb Lies Down on Broadway
The pinnacle of Genesis as a serious band, before the long slow decline into mediocrity. This was Peter Gabriel's last recording with the band, leaving to pursue a sole career afterwards. The lyrics are hippy-surreal, and the story isn't very cohesive, but who cares! The lyrics serve as a backdrop to some wonderful music, pounding rock one moment, serene soundscapes the next. On this album, Genesis finally figured out how to unify their various sounds into a cohesive whole. This album represented Genesis' foray into the Concept Album, and it still remains one of the best. If they had managed to put a real story behind the music, it would be unassailable. Still, a great listen, even years later.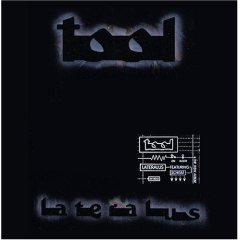 Tool

Lateralus



If you are under the mistaken impression that Tool is just another angst-ridden heavy metal band, you need to listen again (and again). Tool generally has incredibly sophisticated music and highly poetic lyrics. You don't hear the unusual meters or shocking transitions because the music is so well written that it just seems to fit. Examples: the first song is in 5/8 time. The title track has the following progression: 8/8 - 9/8 - 8/8 - 7/7 - 4/4 - 9/8 - 8/8 - 7/7. Meter changes worthy of King Crimson (who is probably the band most like Tool). Listen again -- you'll never hear a rock band with so much precision and lack of wasted space. In many ways, this band is more like a string quartet than a rock band. All their recordings are good; currently, this is the culmination of their craft. A friend said he doesn't like them because he doesn't like "angry" music. If you listen to the lyrics, every song on this album except one is the opposite of angry.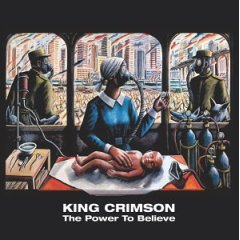 King Crimson The Power to Believe
In 1969, King Crimson turned rock music on its head with the release of In the Court of the Crimson King, a recording that Pete Townsend of the Who called "an uncanny masterpiece". It was one of the first in a wave of progressive rock albums that flourished in the early to mid 1970's, then faded away as the angry answer to complex rock music, disco and punk, took over the stage. I was and am a huge fan of progressive rock music, and viewed this waning as a cause for mourning. But, fortunately, progressive rock didn't die. But, lots of the bands that were popular in that era (like Yes and Emerson, Lake, and Palmer), entered into what I call a "Dinosaurs roam the earth" phase. This means that they still produced new albums, but the music was lackluster, and the recording was really just an excuse to tour and play all the good music they created in the early 70's. Then, the lost the pretense of creating new music, and just toured on their decades old material. All except one.
King Crimson has continued to release great music through all its incarnations, refusing to play the music of the previous ones. They never play 21st Century Schizoid Man. Instead, they keep pushing the boundaries of what rock music can be, and this recording is a superb example. If you want to hear progressive rock music with no apologies, recorded in 2003, this is it. Complex meters, multi-faceted songs, killer musicianship, and uncompromising vision are all here.